Discuss.FOLIO.org is no longer used. This is a static snapshot of the website as of February 14, 2023.
Automated workflows for EOD (by Ebe)

alvet
15 Jul '17
Needs to be EOD => EOCR => EDI. Folio needs to control the load order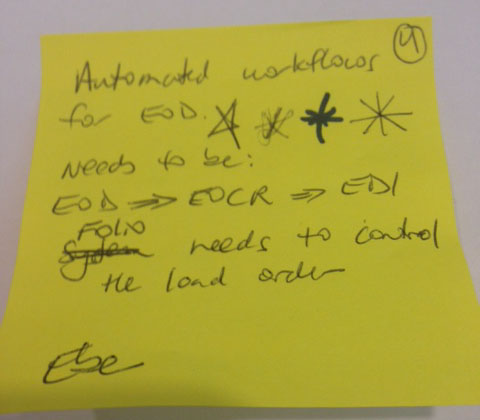 kmarti
8 Aug '17
In the Resource Management SIG, we are currently working on order workflow. We have discussed the need for automation of orders in both real time connections (e.g., via API) and batch processes. You can find the latest Stacks Work Package here: https://drive.google.com/drive/folders/0ByKXfvKzMDq-SldKV1BITkdSOFk, as well as older versions. We welcome your comments!

Ann-Marie
11 Aug '17
Hi Alvet - do you know if Ebe is signed up for Discuss? If we have a discussion about this topic, will she see the discussion? It would be really helpful if she could provide more context. I'm guessing that she's wanting to ensure that EOD (embedded order data) is loaded and the order created before you try to load the invoice that will need to match against it. Is that correct?

alvet
13 Aug '17
Hi @Ann-Marie - yes, I can see @kartus is signed up to discuss. I've added Ebe's alias to this reply so she can see this discussion.