peter
20 Jul '17
Over the past couple of months I've been looking at options in the wiki software to dynamically generate the list of functional experts and designers/developers that are associated with a special interest group. I think I've found a wiki plug-in that will do this, and I've set up a prototype on the newly formed Accessibility SIG home page.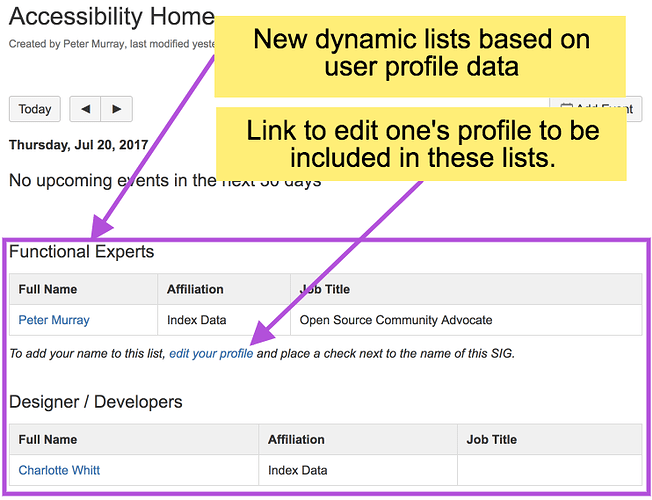 To be included in the dynamic lists, edit your user profile (https://wiki.folio.org/users/editmyprofile.action), select whether you are a functional expert or a designer/developer, and check the boxes for the SIGs you are a member of.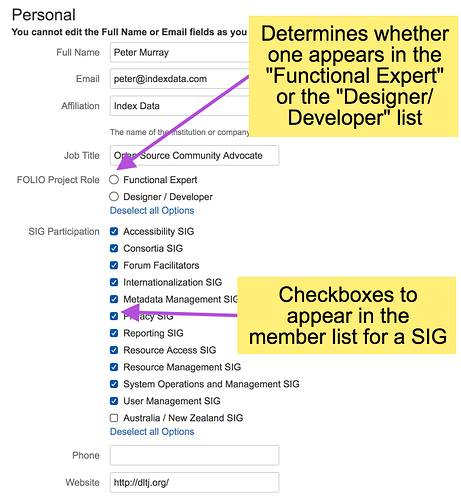 Questions:
Is there other information we should capture on the user profile page? What is there now is affiliation, job title, phone number, and web page.
Is there other information we should display on the SIG page?