Stephanie
23 Jul '18
Hello Everyone,
I just documented a new app type called Helper app and I would love to have your feedback.
Helper apps are applications that appear as an addition to any apps.
They shall be located on the right side of a pane header to add specific features to it.
(Below is a screenshot of the Users app screen with 3 helpers apps added to Rosalyn Roman record pane).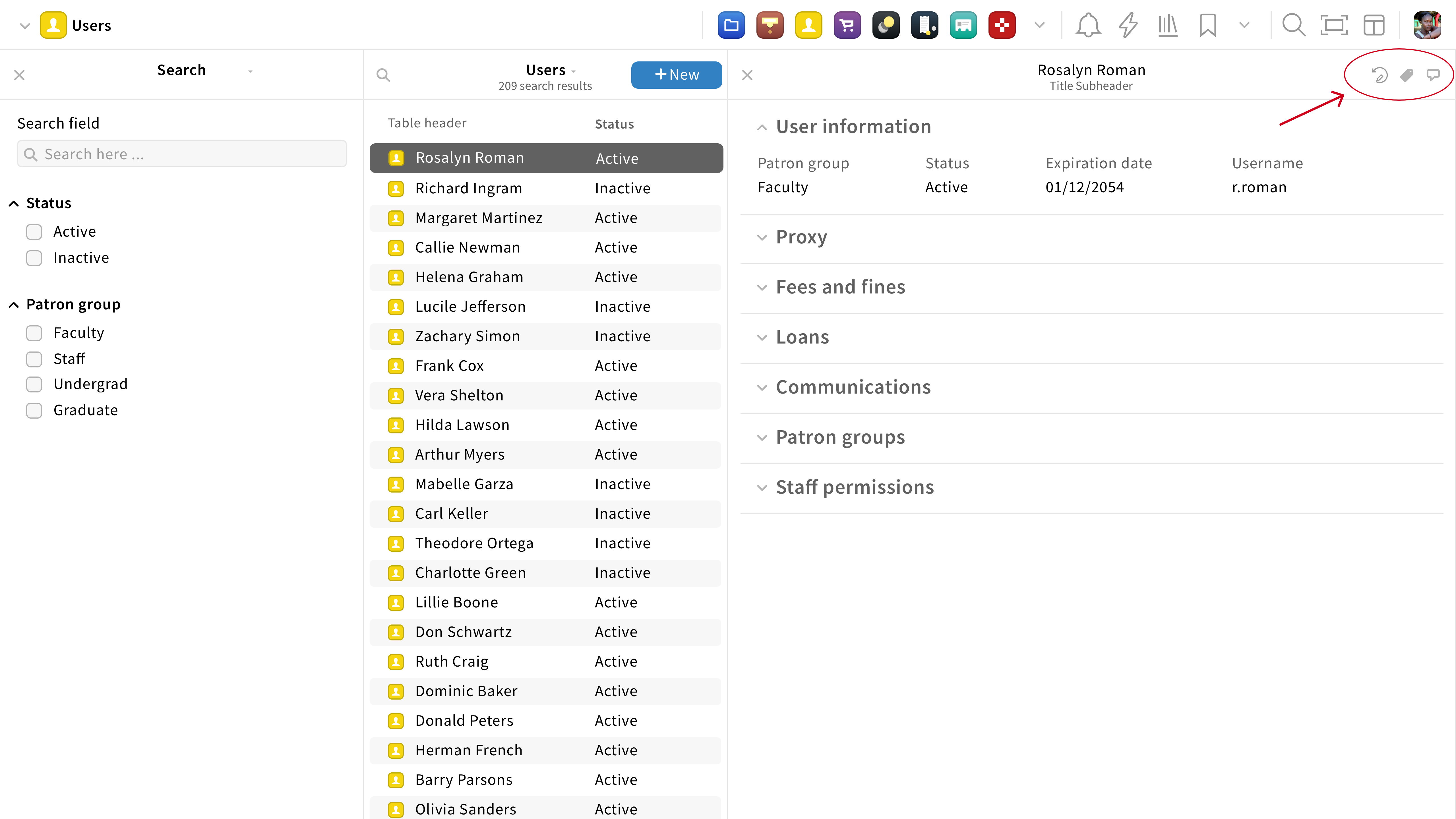 Structure
The number of helper apps icon visible shall be set by the user.
A down arrow hides/shows the entire helper apps list associated with a pane.
Be aware: It is the user (and not the app developer) who choose which helper apps shall be used/displayed.
Behavior
When users click on a helper app icon, the app opens in a new pane on the right side of the screen (see screenshot below). Only one helper app can be visible at a time. If users select another helper app, the new pane shall replace the one already open.