peter
15 Oct '19
This week I added Russian and Chinese (Traditional) languages to Lokalise and sent invitations to 7 volunteers for translators in these languages. Welcome to the FOLIO Project!
As a reminder, you can see the FOLIO user interface in other languages using the "Developer" settings.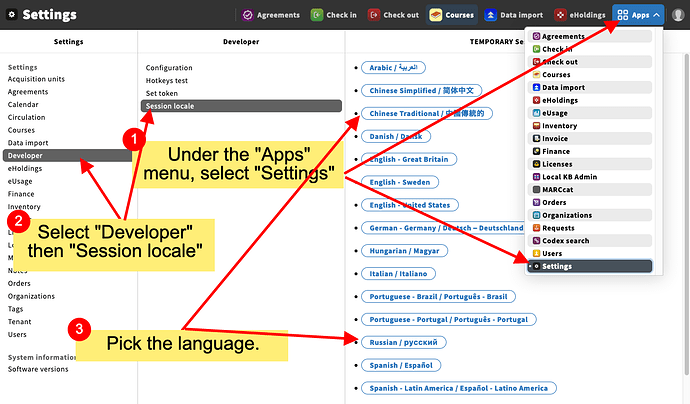 Volunteers interested in helping with the translation of the FOLIO user interface can contact me and I will add you to Lokalise.