kzeng
28 Sep '21
Hi,
I failed to log on to FOLIO in the virtual machine environment.
Environment:
Windows10
Vagrant 2.2.18
VirtualBox 6.1
FOLIO packer_release_virtualbox.box (recent)
Google Chrome Version 94.0.4606.61 (Official Build) (64-bit)

vagrant up, After the virtual machine starts, access to the http://localhost:3000 can go to the login page, but with the account 'diku_admin/admin' login failed, occasionally successful login, it is really confusing.
The error message when the login failed is shown in the red section of the screenshot: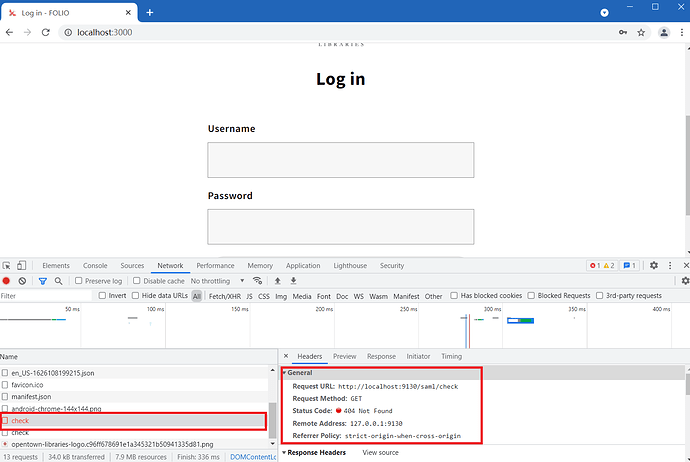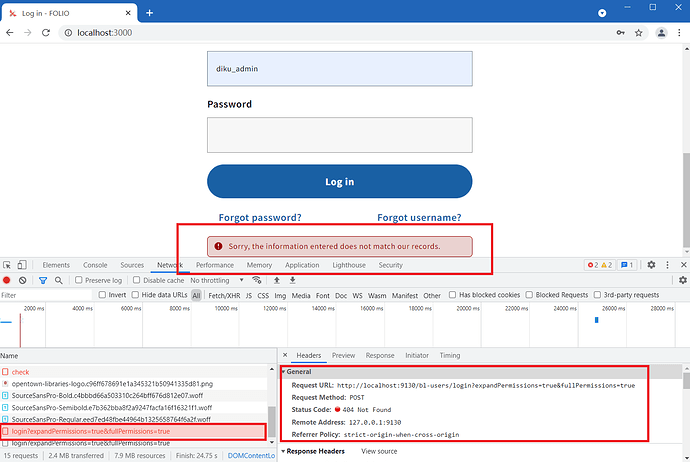 I searched the forum and couldn't find the answer.
Who can guide me?
Thanks,
Kai