Sebastian_Hammer
10 Nov '16
This week saw the entire team of Index Data developers and functional experts gather in Charleston, SC. The overarching goal was to align efforts and focus for near-term development, our top priority being to enable ourselves and others to write independent apps for the platform.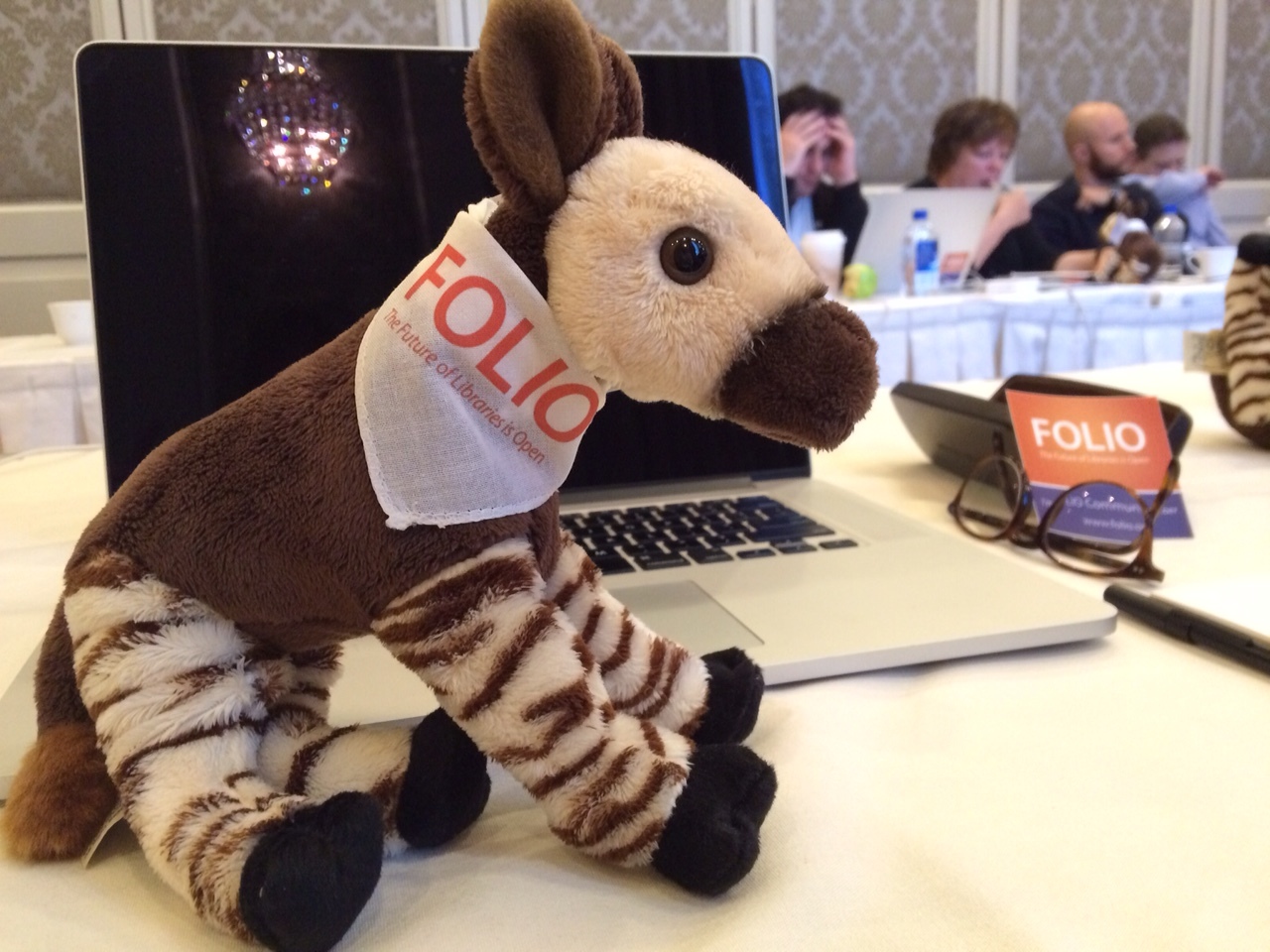 The FOLIO mascot (yet to be named)
In a nutshell, our approach is to build a first, sample app, which will exercise the platform from top to bottom. We've chosen the patron view/edit app as our first target. In doing so, we're both learning how best to construct apps for FOLIO, but also discovering weaknesses, missing areas, and challenges that need addressing. But we will also have opportunity to explore the developer experience itself, and think about documentation needs, developer environments, and the like.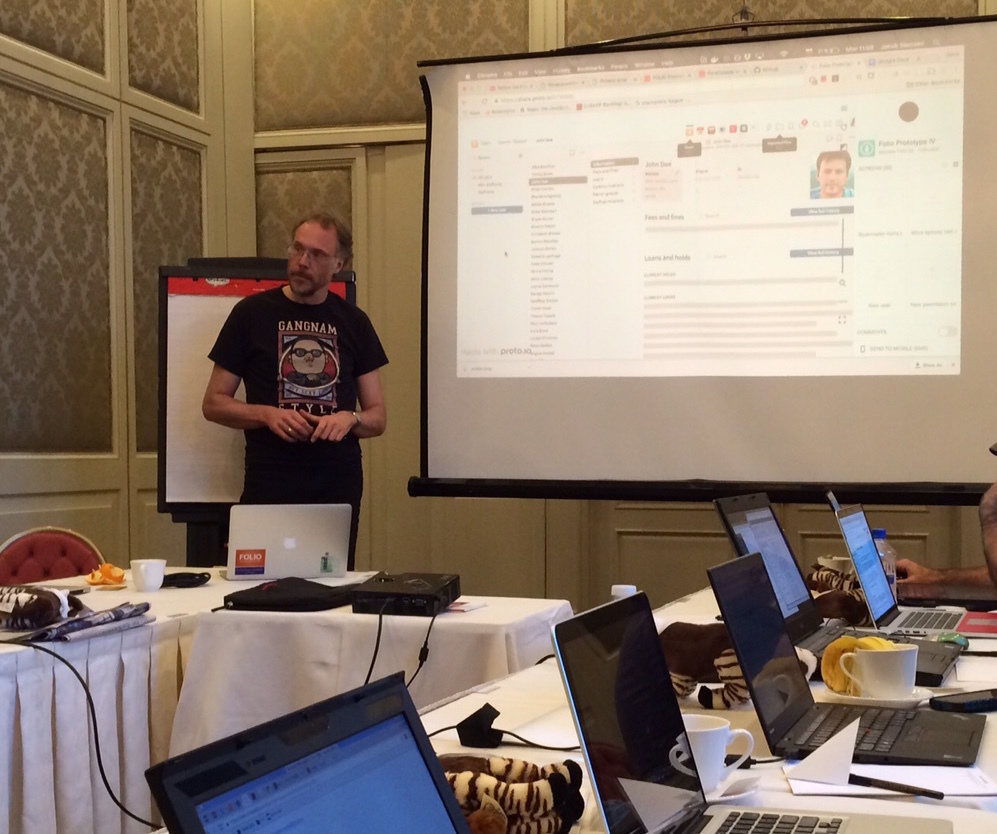 Discussing the Patron app
The work on the first thin thread through the entire stack (UI down to permanent storage) is underway, see https://issues.folio.org/browse/LIBAPP-51. This implementation will only show partial functionality, and some elements will be somewhat jury-rigged. In following posts, I'll talk about some of the infrastructure changes and decisions that are emerging in support of this app.